Deal of the day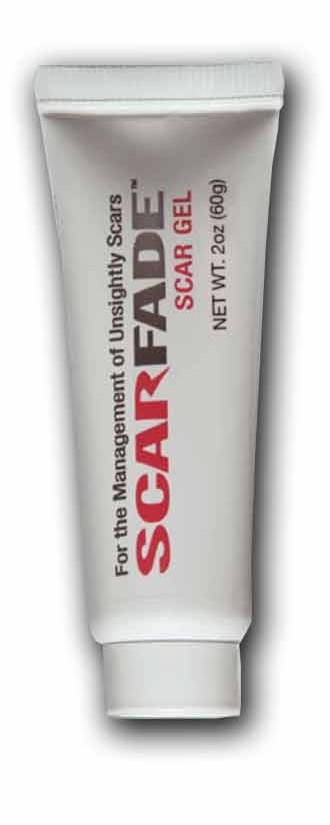 Helps reduce the size and intensity of scars.
Scarfade is a topical silicone gel which is applied like a cream. It forms a micro-thin layer of silicone on the scar and can be worn under cosmetics. Thus, constant skin contact is achieved in a comfortable convenient way.
This size treats a 8" scar for 2-3 months treatment time.
Deal of the Day Special Price $70.00 (Regularly $84.00)!
Buy Now!
Deal of the Month
Specially formulated to help revive tired, puffy looking skin around the eyes. Helps lesson the signs of aging by toning, moisturizing and smoothing the skin. This clear, cool gel goes on easily and leaves the skin with a smooth, radiant appearance. Recommended for use in conjuction with Shadowfade.
Energizing plant extracts in a moisture-rich Glycerin formula tone, hydrate and revive skin around the eyes. Vitamin C, and Grape Seed Extract help to firm and wake up tired skin around the eyes, reduce puffiness and appearance of fine lines and wrinkles.
Deal of the Month Special Price $6.50 (Regularly $12.00)!
Buy Now!
Other Specials Available
Cleanser/Toner Package, includes 8oz Cleanser and 8oz Toner
Special Price $17.00 (Regularly $24.00)!
Buy Now!
---